How to Create a Window Farm (Real Things Thursdays)
So… half of us are buried in snow but I know you have wonderful food and ornamental plant posts you wrote last season! Why not submit one to this month's issue of How to Find Great Plants to help fuel our garden fever?
The deadline for this issue is midnight eastern time tomorrow (January 28, 2011).
It's easy to participate, CLICK HERE!
Speaking of garden fever, I was thinking about how many of us crave greenhouses — or yards in some cases! Around 1:00pm today it finally got warm enough for me to drag the 12 seed trays (mostly brassicas) I started for spring onto the porch for some sun. In colder weather they perch on top of two aquariums, the fireplace hearth, the floor, and a small shelf in the foyer — it's a challenge to find them enough space or light!
Then my mom showed me these cool window farms: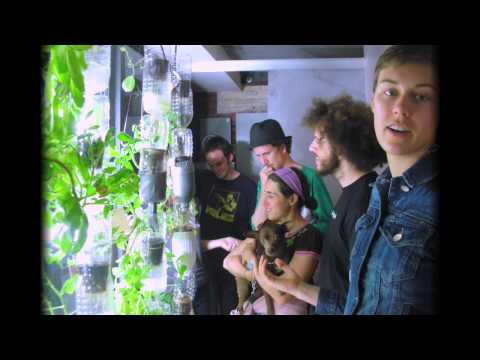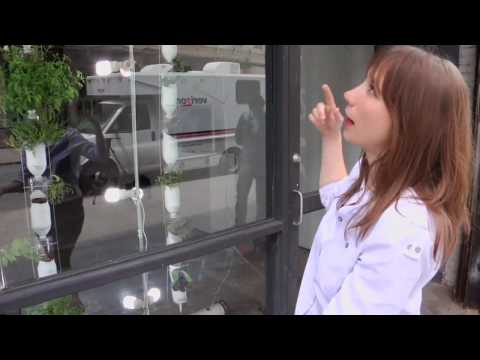 You can find a lot more information and DIY plans at Windowfarms.org.
I have enough outdoor growing space that I probably wouldn't do this year-round. However, I'm excited about having basil, various greens, and maybe some currant tomatoes dangling from these contraptions during the winter. Also, it will fulfill my dream of feeling like I own my own evil scientist lair. I may leave some beakers and test tubes of colored water sitting around to complete the effect.
While I've eaten plenty of off-season hydroponic lettuce, tomatoes, and cucumbers from a local farm called Hurricane Creek, I'm not an expert on the technique. Even my frequent visits to our neighborhood hydroponics supply (The Green Thumb) are for odds and ends I need in my garden — I rarely buy anything for its intended indoor, soil-free purpose. Usually I'm there to get a planting tray, packets of seed, or emergency liquid fertilizer for a neglected plant.
When looking at the rows and rows of plant food in a bottle, I've often wondered where it comes from. I think the nutrients used to fertilize plants should be derived sustainably. Fortunately, alternatives to synthetic and high-impact processed ingredients are becoming more readily available. Jason's Indoor Guide to Organic and Hydroponics Gardening has some good info on sources for these products.
Overall, the Window Farms Project had me at, "Hello." Homegrown food, DIY, passionate group brainstorming… and if that wasn't enough, it also makes heavy use of completely recycled materials!
Plus for me, much like Christmas ornaments, I can pack it into the attic during the regular growing season. Which is soon soon soon!
I can't wait to read about the plants you recommend for this month's How to Find Great Plants — the published issue will be out on Monday (January 31st). Remember, you can reuse an article you've already written so I hope we have some great last minute entries: